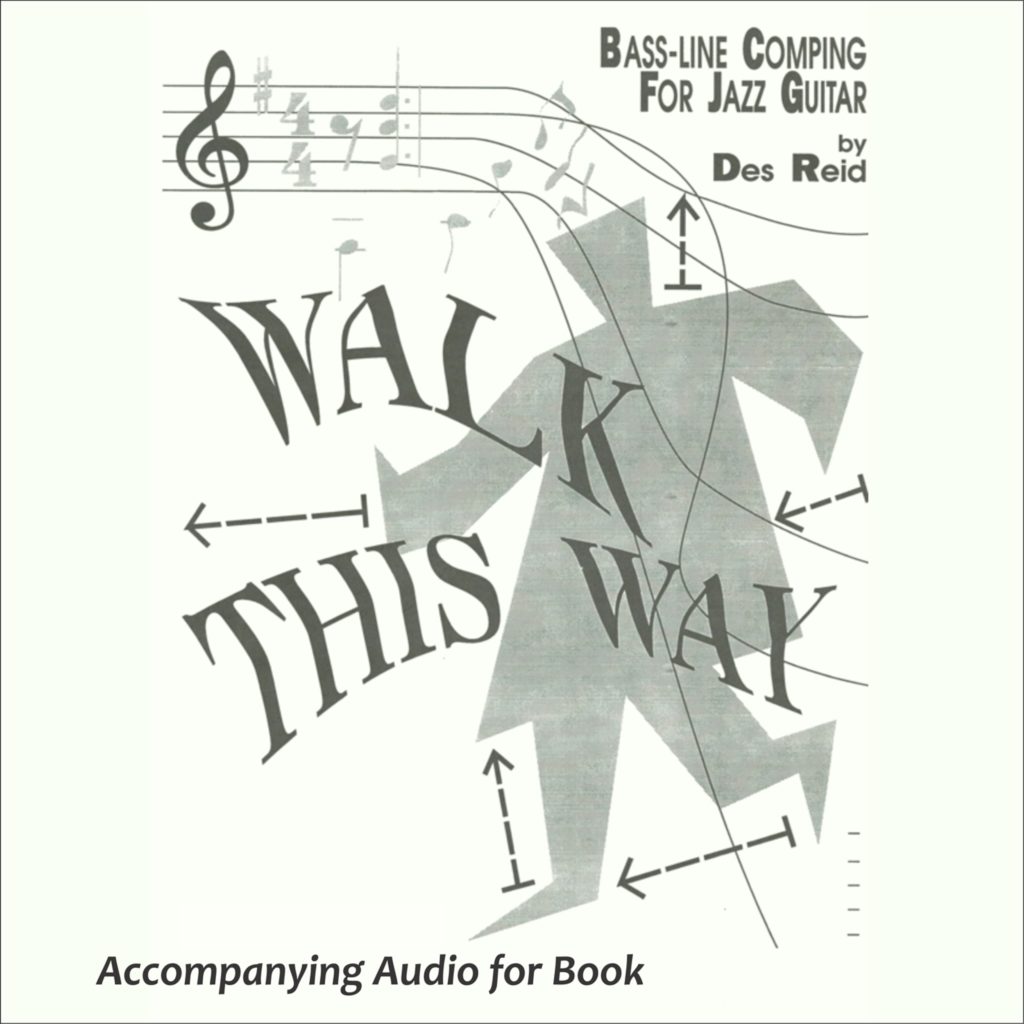 2020
Des Reid
Zyl Records
This book explains thoroughly how to write and improvise walking bass line accompaniments on guitar, as in the style of Joe Pass, Tuck Andress, Martin Taylor and others.
The accompanying audio pieces can be used with the book to clarify timing and feel. They can also be used as a backing track to improvise solos over.
It systematically covers the elements — choice of notes, chord voicings and rhythms etc and includes examples & pieces which are similar to jazz standards and typical jazz chord sequences.
Together these should give you an overview, ideas and an approach to build on and create your own lines.
You will develop the mobility to play around common chord sequences easily and at speed.
Audio streaming from the links below, or buy Digital Album $5 au from